Here we provide information on how to send us your media files.
To create your interior hoarding boards, we need to prepare your graphics. You will have to send us your files i.e. logo declinations, graphic charter and current communication. These will provide us with a solid basis for the creation of your hoarding boards.
Accepted file formats and resolution
To send us your files, several formats are accepted :
high resolution PDF
high resolution JPG, AI (Illustrator)
Vectorized EPS, or high resolution TIFF
For the resolution, we accept 300 DPI for Photoshop , Illustrator and InDesign files.
Please take note of this information. It is is important that your documents are in a usable for large format printing
How to send your files
There are several methods to transfer your files :
By email, for small files: aliasconcept78@outlook.fr
Using online software for large files or if sending to one or more recipients. Wetransfer or grosfichiers.com, for example, can create a direct download link. There is a weight limit of 2 GB in general, but numerous transfers are possible.
Using an FTP server (e.g. Filezilla) for larger files. To use this method, first contact your project manager to obtain our server information.
We recommend using Wetransfer or other, but if necessary, use the FTP solution. This will require the installation of FTP software.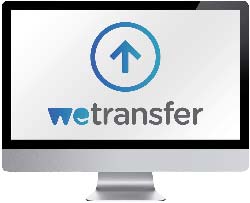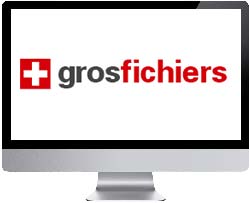 We suggest FileZilla: it's free, easy to use, and compatible with all operating systems (Windows / Mac / Linux).
Here are three links to download FileZilla, and a brief explanation on how to transfer your files.
Transferring files with Filezilla
Open the software.
In the Top left corner, type in the host, username and password provided by us at your request.
Click on "Quick Connect" The connection should be quick.
Once logged in, a folder named "Guest Folder" appears on the right.
Double click. On the left you have your computer files.
Put your files in the "guest folder".

Please note a progress bar will appear below to track your download.
We hope to have been able to facilitate the transfer of your files and have answered all your questions.
Our customer service is always available. In case of difficulty, don't hesitate to contact us. We will be happy to guide you step by step through the process. See you soon !